Your event. Your photo

sharing

app
Create album, invite members, share pictures privately.
Start for free
How does it work?
Create album, a piece of

cake

.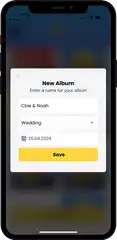 Create an album (app or web)
Download app
View demo
Our features
Everything you need in one app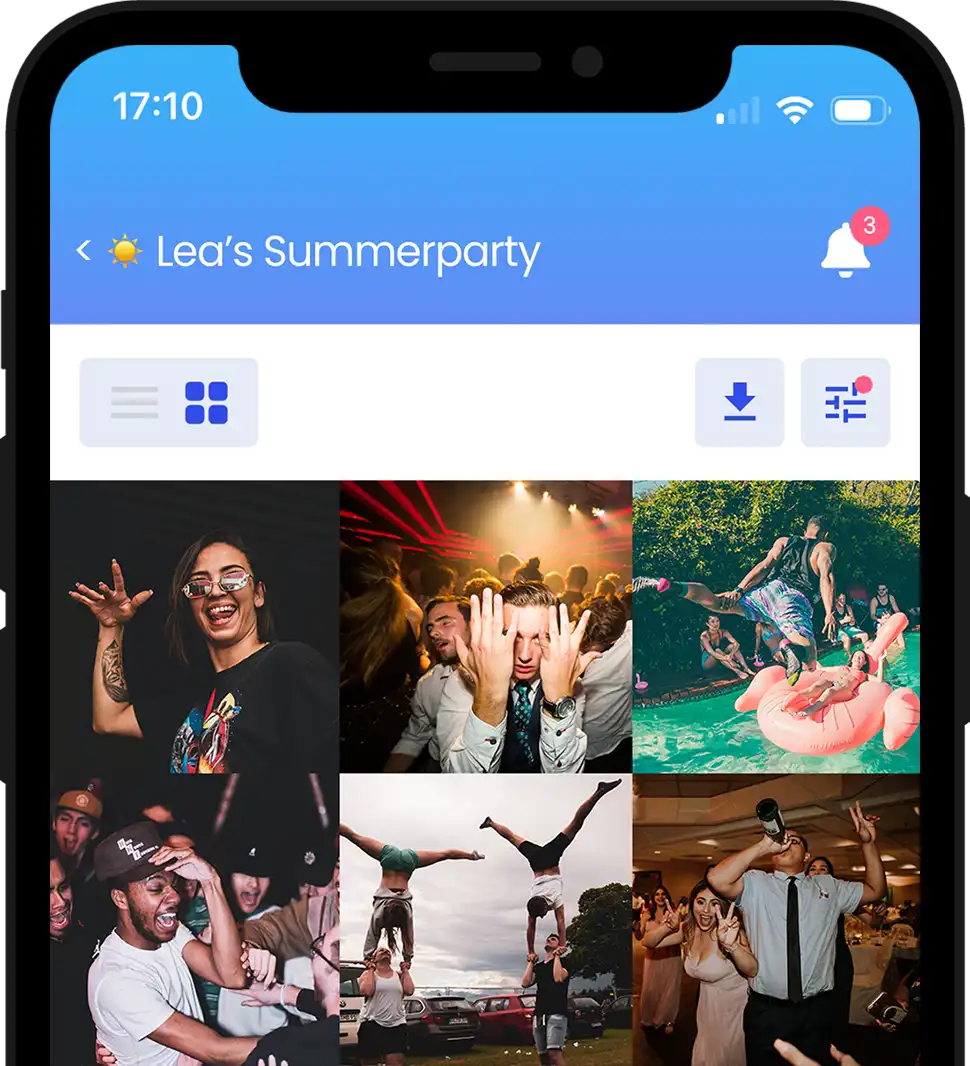 Unlimited images
Original resolution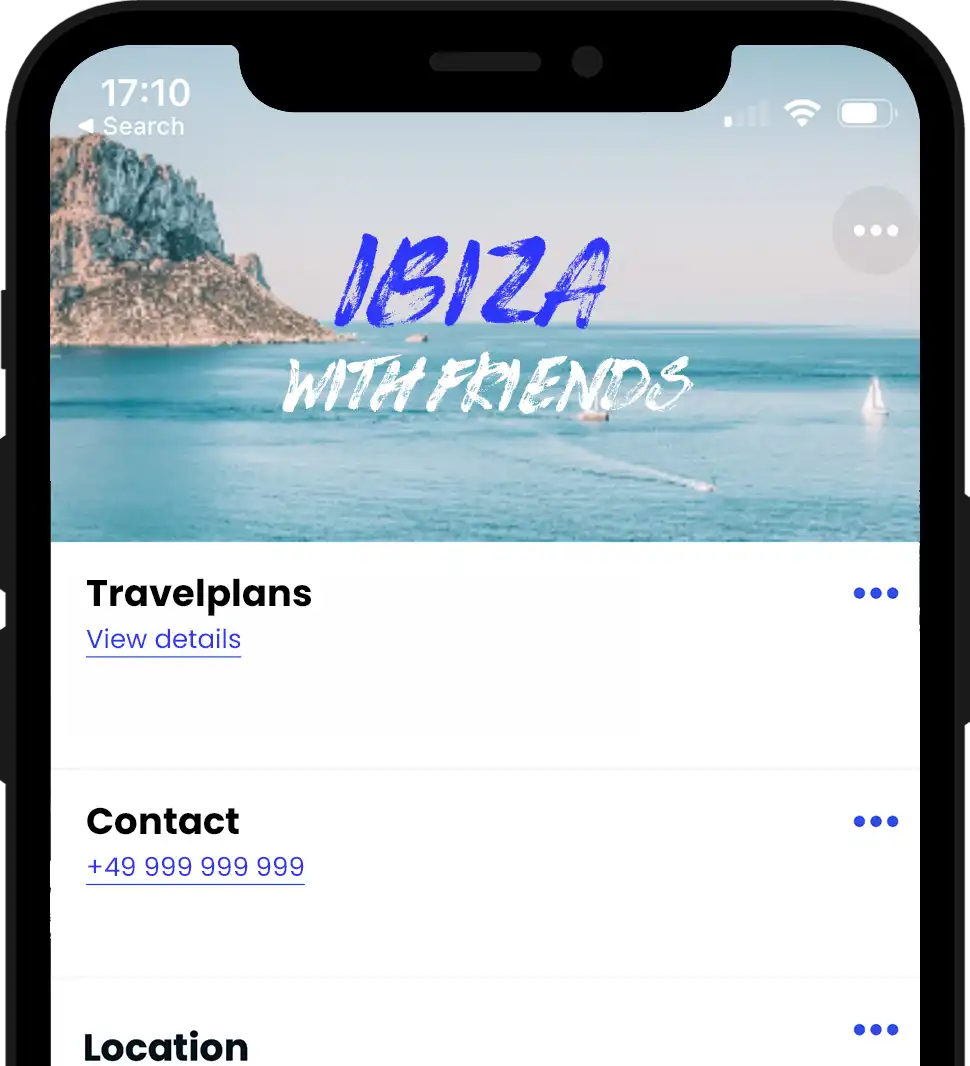 Info page
Information about the event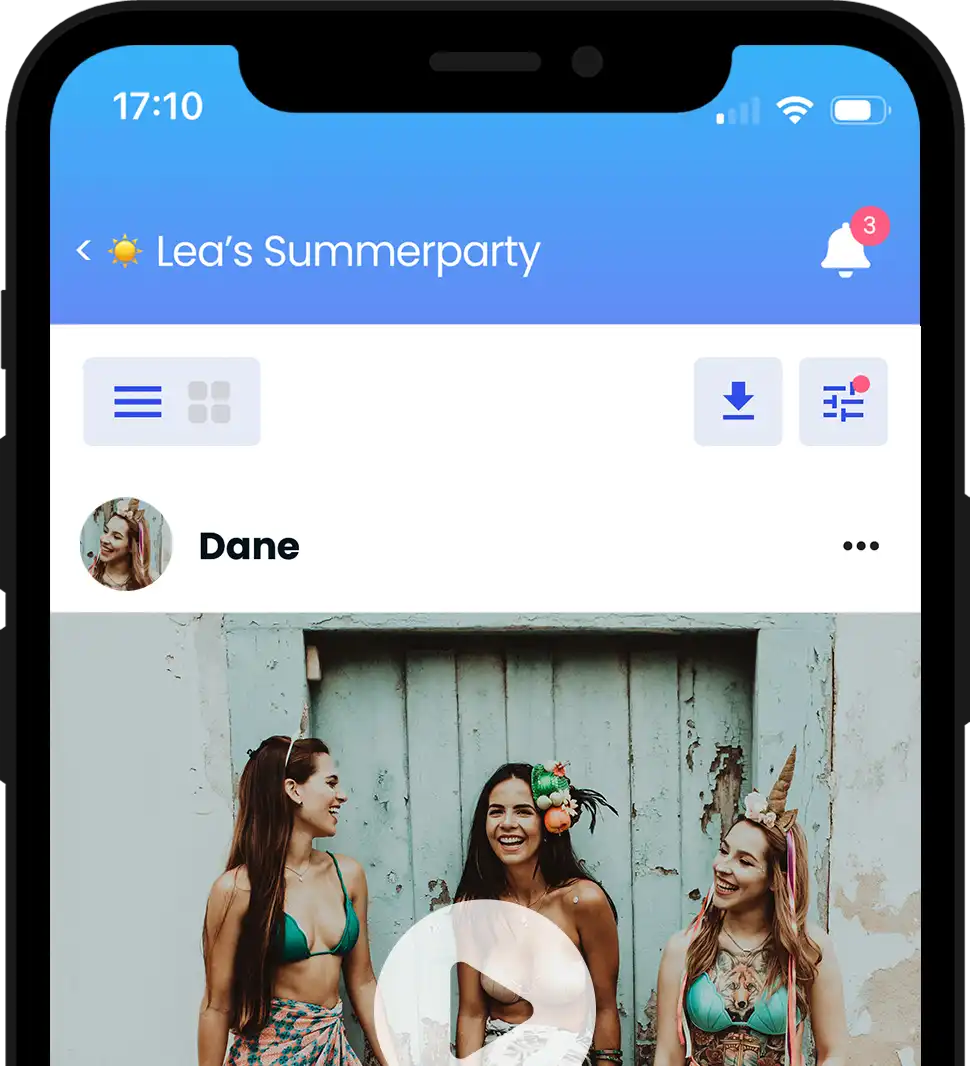 Video Uploads
Share funny moments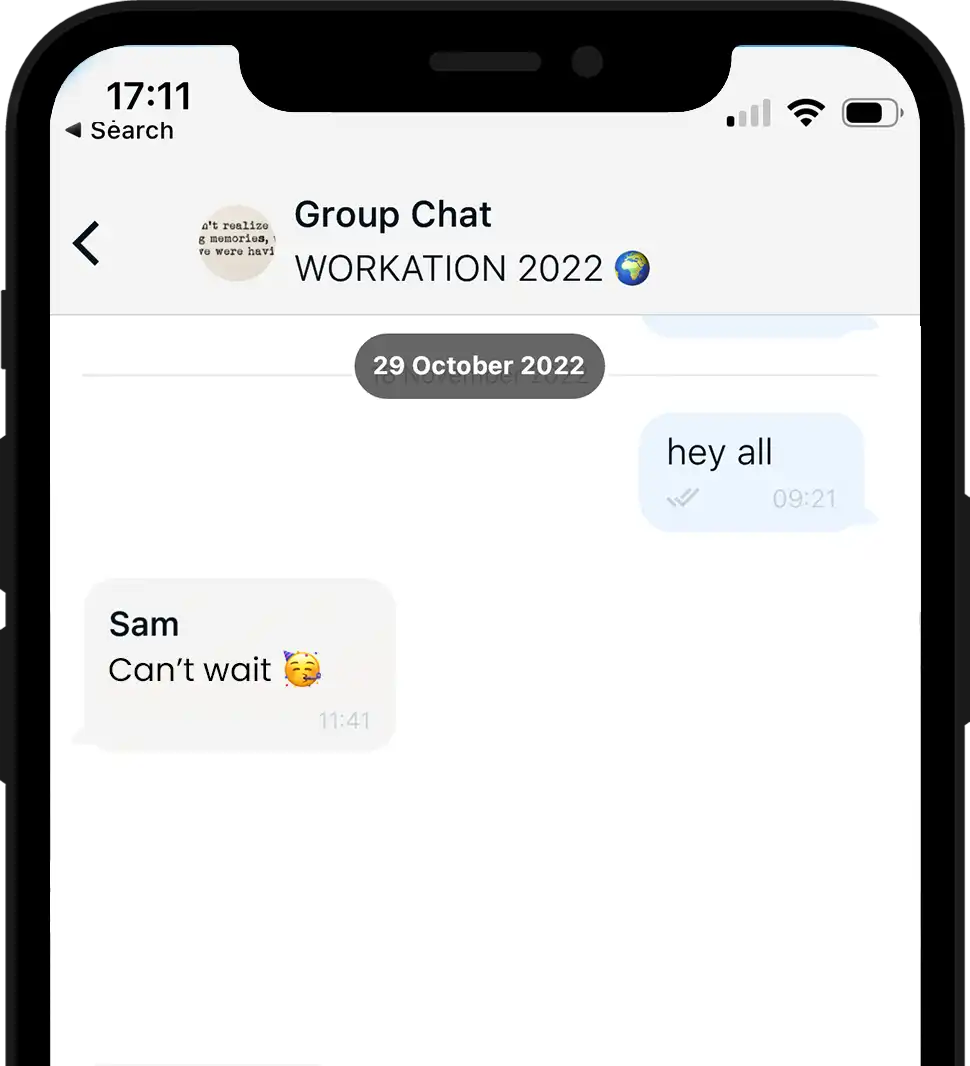 Group chat
Communicate without phone number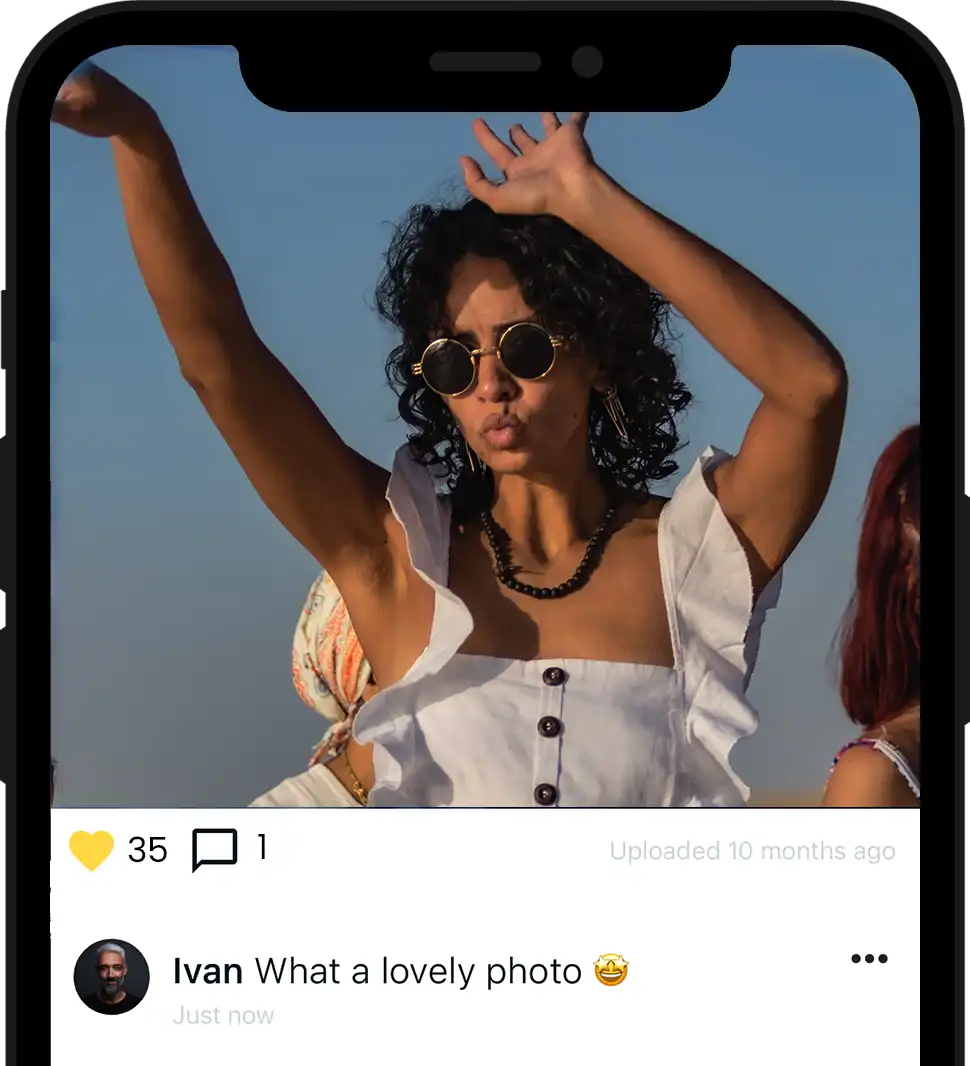 Likes & comments
Interaction with pictures and videos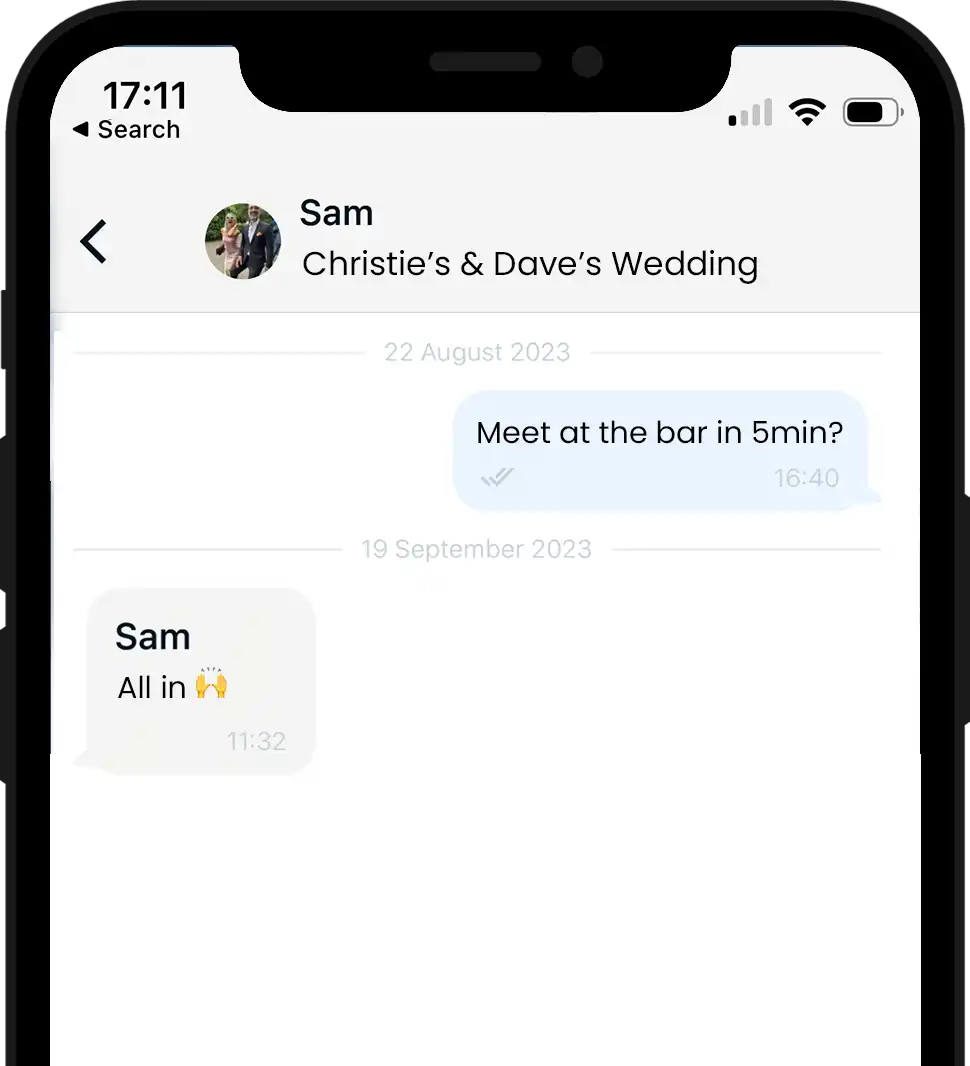 Private chat
Contact other members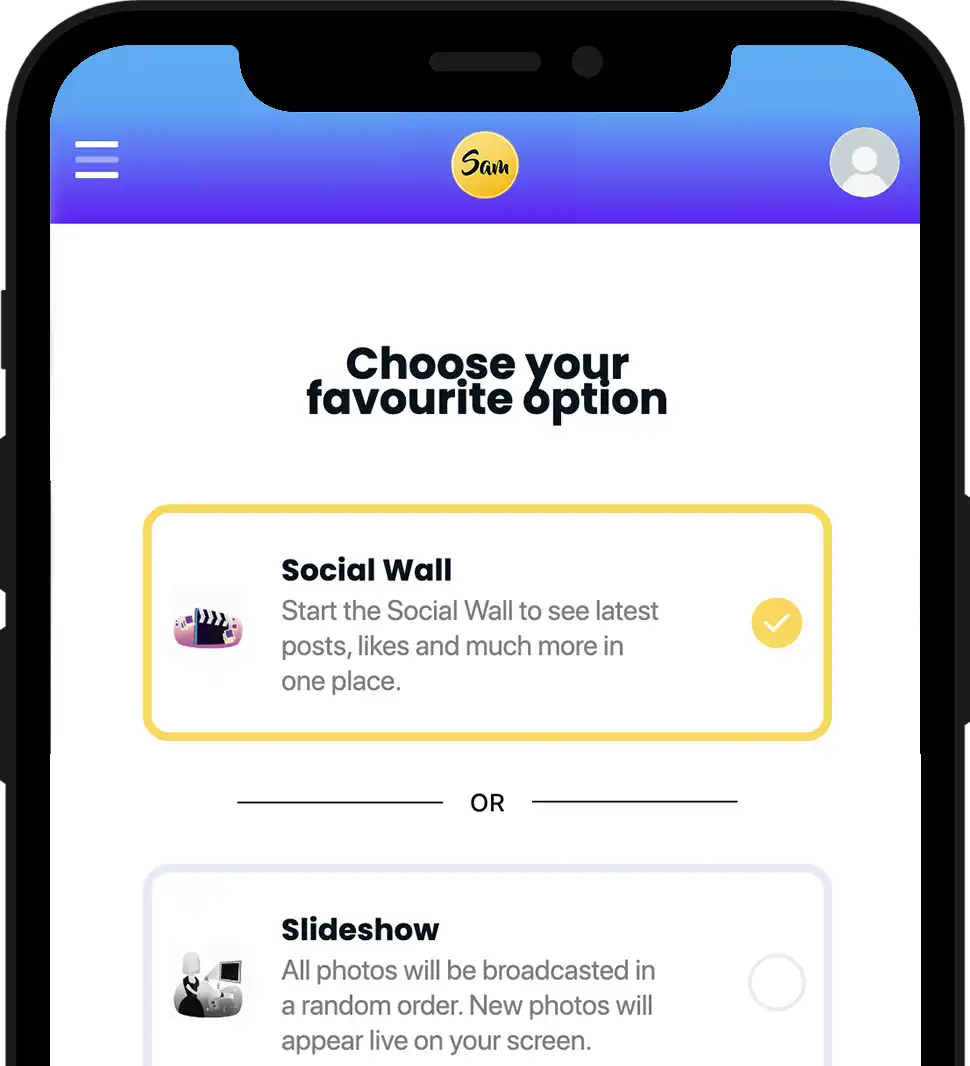 Slide show
Project images live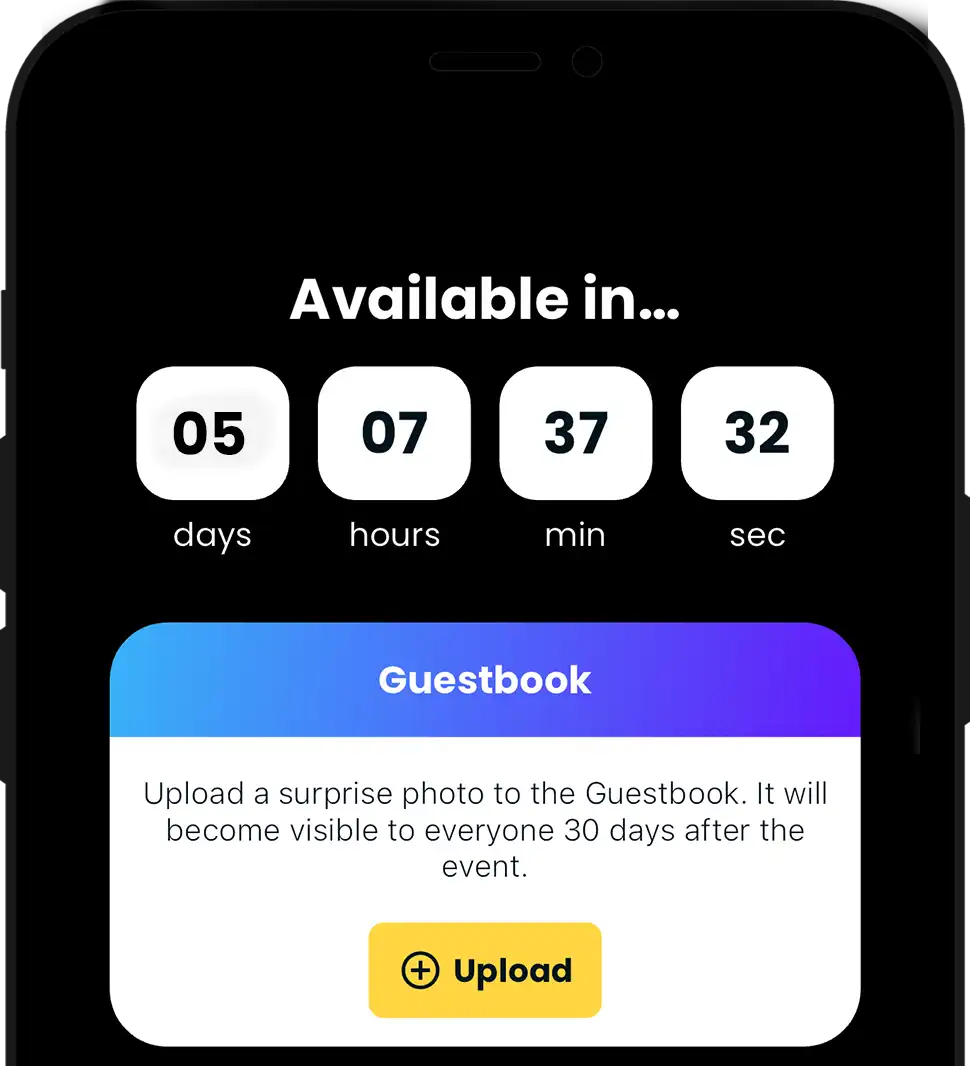 Guestbook
1 Extra message per guest
Start now
680'000+ users say
Chloe
Transparent, honest and real! Best idea!! 🎉🎉🎉
Peter
Super fast and friendly support 🤩
Maria
I love the idea, it's brilliant 😁😁😁
Sandra
Great pictures were shared! I have them forever now.
Preshanti
Amazing, you see your most beautiful day through the eyes of your guests 🤗
Oliver
Really great app, easy to use, fast, stable. 100% happy!
Levin
The upgrade is definitely worth it 😎
Elaine
Incredible to see Wedding Photos so quickly! 🤳⌚
For all those who dare to share real life.
Any questions?
Contact us